Affordable luxury watch brands in India to consider on your first purchase
Even for a demanding young person, start a watch collection could be tedious. This could leave their minds struggling with questions ranging from which to invest in and how much to spend, to what type of collection to start with and where to buy them.
However, starting a collection of watches is an intimate affair that depends on a person's tastes and preferences. While everyone will want to invest in a smart, stylish and seemingly luxurious watch with a few splurges on a Rolex or one Patek, others may have a more conservative budget in mind.
Fortunately, watchmakers have noticed this as well and have ventured into a new kind of "affordable luxury" to extend their services to a younger clientele. If you're looking for advice on which brands to invest in for your first purchase, we've listed the 14 Best Affordable Luxury Watch Brands in India that you should consider.
All Images: Courtesy Marks and Getty Images
The best luxury watches in India
Luminox is undoubtedly one of the most unique affordable luxury watch brands on the market today and is hailed for its dedication to the armed forces and the robustness of their timepieces. If you are looking for a durable watch that combines precision and style, this American watchmaker would be your best bet.
Their most recent collection includes official tactical watches for the US Navy Seals. These timepieces are classified as luxury sportswear watchmaking and are sold between 30,000 INR and 80,000 INR in India.
Young watch collectors look for two essential characteristics when it comes to watchmaking – precision and style. And this is the same reason why we believe GC watches are in demand today.
Combining the efficiency of Swiss watchmaking and the elegance of french design, GC watches present a unique appeal to collectors. With their European heritage comes the idea of ​​'empowering people to find their own style and lead where others follow'. In terms of price, they vary between 35,000 INR and 60,000 INR.
We haven't found a single brand that features such diverse designs as this Swiss watchmaker. Their wide range of silhouettes caters to all tastes of watch collectors. Whether you are looking for something minimal, very complicatedsporty, dressy, or just an everyday piece, Rado is one of the most affordable luxury watch brands in India.
They have a starting price of around INR 30,000 and go up to INR 4.5 lakh.
If you are ready to spend (read investing) in a true luxury brand, Maurice Lacroix would be a great choice to start. Although they are similar to some of the greatest luxury watchmakers, their price starts at INR 60,000 which falls under the affordable luxury range.
As the quintessential Swiss watchmaker, they pride themselves on their technique and attention to detail. When it comes to the look of the watch, their dedicated team uses premium materials such as the unique traditional aesthetic.
Their watches start at around INR 50,000, but can go up to the price bracket of other ultra-luxury Swiss watches.
that of the watchmaker Grand Seiko segment excels in creating ultra-luxury timepieces. We chose Seiko for this list for two main reasons: the precision of Japanese watchmaking and an exquisite style statement. The brand is responsible for making the world discover the mechanical beauty and efficiency of quartz movements.
Being one of the most stylish and affordable luxury watch brands in the world, we believe Seiko exudes confidence and daring in their timeless watches. For the minimalist, chic, and sporty types, an average Seiko might cost around INR 20,000 or more.
Renew your style with this Raymond Weil wristband-style analog watch. Its stainless steel bracelet has a silver body that would fit tightly on your wrist. It is waterproof up to 50 m and has a two-year warranty.
This watch combines class and country atmosphere to create a timepiece that could complement your formal and casual ensemble. The brown leather strap is well designed with a silk, which makes it easy to wear with your favorite pants and stylish boots.
The Armani Exchange Drexler analog watch is a fashion statement in itself. It has a sturdy analog display with bold needles. With a double locking folding clasp, this watch is water resistant to a depth of 100m and comes with a quartz movement. It is carefully packaged with a two year manufacturing warranty.
The Tissot T watch adds a whole new level of style to your look. It has a chronograph function and is waterproof up to 100 m. If you are looking for a chic yet sporty watch to go with your biker look, this might be the one.
A watch specially designed for gym goers and athletes alike, it comes packed with features including tracking, advanced running dynamics, and an online fitness community. The best part about this watch is its battery life of seven days in smartphone mode and up to a day if used in GPS mode.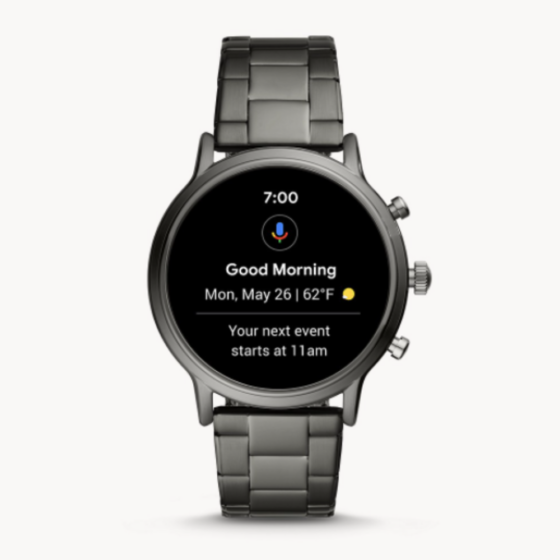 Check out this cool smartwatch with voice control and minimal touch on the AMOLED digital display. Its features include a built-in bluetooth speaker and 8 GB internal memory that can track your pulse rate and monitor your sleep. In short, it's worth every penny!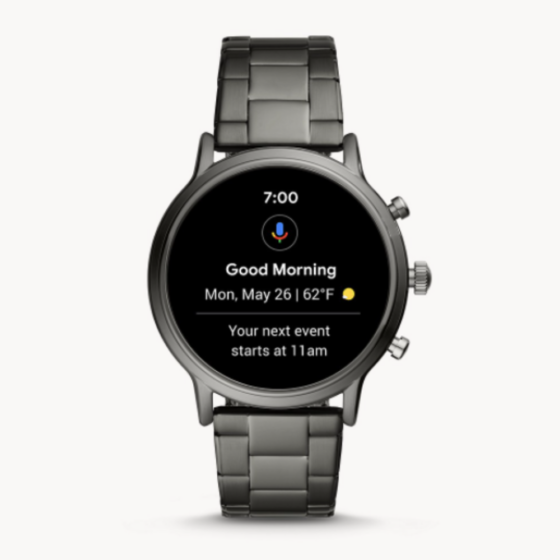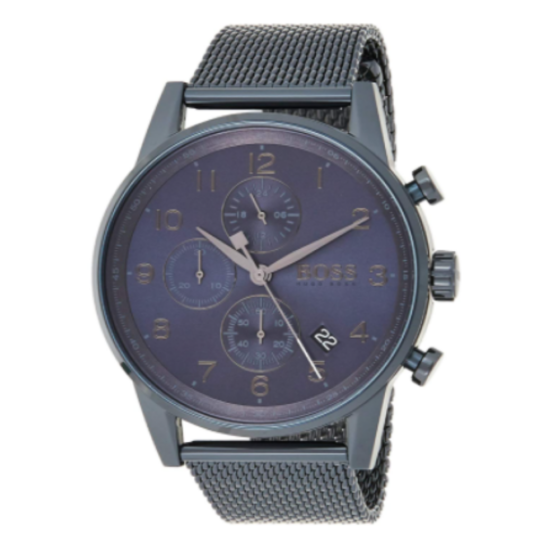 Bring back the charm of yesteryear with this classic Hugo Boss watch. Set in a 44mm round case with mineral glass, it has a steel mesh strap with a blue tint. Its unique features include three sundials, two pushers and a crown for setting the time.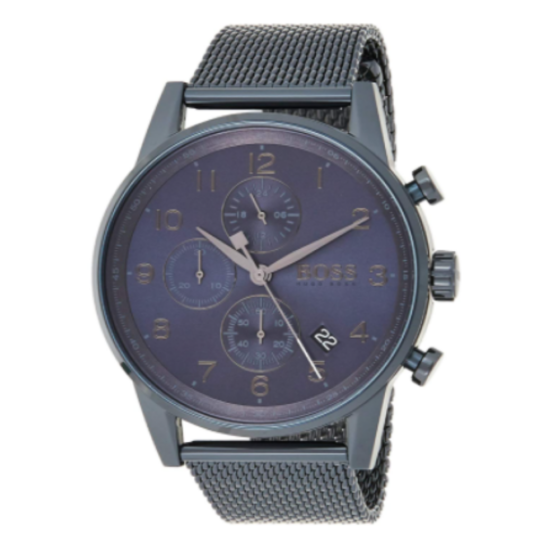 This limited edition Earnshaw watch will give you a feeling of subtle sophistication. Its personalized automatic movement and the complication of the second dial highlight this superb saga of the hour. Nestled in a 43 mm gray round dial, it is secured by a mineral glass.
Part of Gucci's G Timeless collection, this men's watch is both casual and trendy. Enclosed in scratch-resistant glass, it wears funky patterns on the bracelet and dial without any transactions or numbers. It offers quartz movement with two hand functionality.
Faq
What is the cheapest luxury watch brand in India?
Following the reduction in the Goods and Services Tax (GST) on watches from 28% to 18%, India has become one of the most affordable places for luxury watches. Luxury watch brands such as Titan, Rolex, Casio, Omega, and Patek Philippe strike a balance between high-end features and a lower price range.
Where to get the best deals on watches?
During the holiday season, you can get the best deals and massive discounts on all kinds of watches at some big ecommerce sites such as Hélios: the watch store and Ethos watch stores, among many others.
How to select watches according to my personality?
Thrill seekers should choose stylish, durable and reliable timepieces. On the other hand, athletes can opt for activity trackers rather than any other type of watch. We suggest bright colors for minimalists, smartwatches for tech enthusiasts, basic watches for old timers, and luxury watches for your most flamboyant looks.
What are the best watches to give someone?
Besides those mentioned above, some of the best watches to offer are Corum, Jaeger-LeCoultre, IWCPanerai, Cartier, Chopard, Omega and Zenith, to name a few.