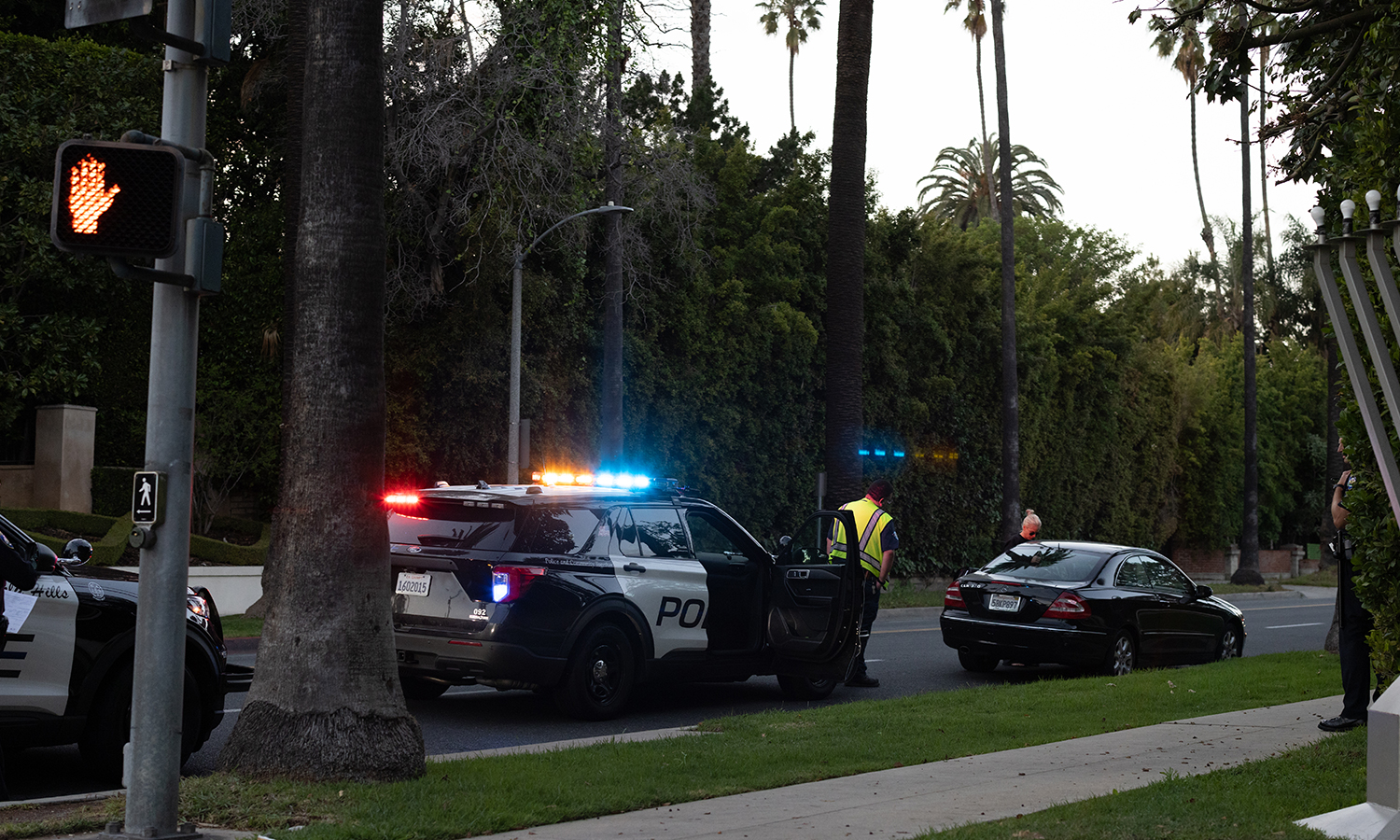 Beverly Hills City Council Approves Real-Time Monitoring Center – Beverly Hills Courier — Beverly Hills Courier
BY Samuel Braslow April 14, 2022
Beverly Hills City Council has approved nearly half a million dollars to establish the Real-Time Monitoring Center, a new center to coordinate the city's many monitoring tools.
The initiative took months to prepare, said Beverly Hills Police Department (BHPD) Chief Mark Stainbrook, who described the center as "the way of the future for policing."
"While we have a lot of good technology and have started to introduce new technology, like drones and more automated license plate readers, the real question is how do we use this technology together in the most efficient and most integrated," said Stainbrook. Council of April 13.
The city hopes the center will reduce the time it takes for officers to respond to calls, facilitate early intervention in cases of criminal activity, and improve evidence and information gathering. Stainbrook said the department's goal was to "reduce crime itself and the fear of crime."
The city currently uses "three major technologies," Stainbrook said, including closed-circuit television (CCTV) cameras, automated license plate readers (ALPR) and drones. The Watch Center will centralize these technologies along with new initiatives such as BHPD Alert, Live911 and a new intelligence unit.
The city started its CCTV camera program over 15 years ago with the goal of achieving "ubiquitous coverage" throughout the city. The city currently has more than 2,000 cameras, prompting chief information officer David Schirmer to declare in 2020 that the city was "leading the pack" in number of cameras per capita in the world.
"Currently the way we operate is when a crime occurs, we go back and review video footage of where the crime happened, try to identify vehicles and suspects and to build our case and make arrests," Stainbrook said. "But what we want to do in the future is live camera monitoring."
According to the plan presented by Stainbrook, the monitoring center will use the city's existing private security contractors, Covered 6 and Nastec International, to monitor the cameras. The award budgets $500,000 for two pairs of operators working two eight-hour shifts each day. Stainbrook said he expects to "go live" camera surveillance by the first full week of June.
The second pillar of technology, LPRs, will help the city catch people driving stolen cars or suspects with active warrants and prevent them from committing possible future crimes, according to Stainbrook.
"To anticipate this, the more license plate readers we have that can tell us that a stolen car is coming into town or a car that's already on a wanted list, the faster we can respond and react to that. vehicle in the city," he said.
The department plans to add the new LPRs by the end of May, according to Stainbrook.
Finally, the intelligence center would coordinate the city's new drone program.
Currently, the department flies its drones four days a week for up to 10 hours a day. Stainbrook said BHPD is training a dozen officers in drones with the aim of moving up to 10 hours a day, seven days a week – a goal it hopes to achieve by July.
The department hopes to use "drones as a first responder," he said.
"When the drone as a first responder isn't flying, our goal is to have officers trained to fly drones have them in their vehicles and can launch them onto scenes when they need to," Stainbrook said.
In response to privacy concerns raised by the Council about the drone program, Stainbrook said the drones' field of view could include backyards, for example, but that drone operators "don't focus on backyards or whatever unless there's a service call. or there is a reason to do so.
The real-time monitoring center would work in conjunction with the ministry's other new initiative, BHPD Alert.
"When the real-time monitoring center has information, we can send it back to the community," Stainbrook said.
Stainbrook has crafted another new law enforcement initiative announced earlier by Mayor Lili Bosse, Live911, which would send emergency calls directly to nearby officers in the field. This would cut response times from 30 seconds to two minutes, Stainbook estimated – a significant chunk given the department's already rapid response rate, Council member Dr Julian Gold pointed out.
The program will not replace the current dispatch system. Stainbrook explained that agents would have the option of using it or not depending on their status.
"It's a tool they can use when they need it and how they need it to be used," Stainbrook said.
Although Stainbrook didn't provide a concrete timeline for when Live911 would launch, he said AT&T needed to "provide modem connectivity and support" first. After that, he said it would take four weeks to integrate the software.
The Watch Center will use a new intelligence unit, which will employ a new crime analyst the department intends to hire. The unit will use an "intelligence-driven predictive model" for more proactive policing, according to the report.
"The way we use our technology is really going to revolutionize the way we secure the city.
As board member Robert Wunderlich pointed out, "two people couldn't monitor our 2,000 cameras." To that end, he suggested the city consider using artificial intelligence, which "would have the ability to monitor all of our cameras."
The city currently uses an artificial intelligence program called BriefCam, which enables faster video review, facial recognition, multi-camera search, among other features. But the staff report acknowledges that BriefCam "may not be the best real-time management, communication and coordination system for our combined technology resources."
Council member John Mirisch spoke about concerns about bias in artificial intelligence and facial recognition. Multiple studies over the past few years have reported racial and gender bias in facial recognition technology.
Nonetheless, Mirisch expressed support for the tools.
"Obviously, I'm in favor of using AI. I also support the use of facial recognition, as long as it is unbiased," he said.
Mirisch said he doesn't understand why the technology could be construed as an infringement of someone's rights, describing it as a modern version of most wanted lists found in post offices.
The American Civil Liberties Union opposed facial recognition, saying the technology "presents an unprecedented threat to our privacy and civil liberties."
"It gives governments, corporations and individuals the power to spy on us wherever we go – tracking our faces at protests, political rallies, places of worship and more," the organization said.
Mirisch added that in addition to catching criminals, the city should consider programs to prevent recidivism and address the root causes of crime.
Stainbrook predicted that AI companies "will want to test their technology" at the Watch Center due to the unique level of surveillance technology.
"I guess we'll have plenty of opportunities to try out different AI systems and see how they improve our technology," he said.
Drones cannot use facial recognition in California, under a state law that prohibits its use in cameras held by officers until 2023.
The department will locate the monitoring center in the emergency operations center (EOC), the current base of operations for coordinating responses to large-scale events.
While the initial price is nearly $500,000, the department estimates additional costs of about $2.5 million for the following fiscal year, with annual recurring costs of about $1.9 million.
"That's a lot of money," Gold said. "I think for the community, we just have to say, we put our money where our mouths are in terms of city safety."
Bosse, who said he met with Stainbrook over the past few months to discuss the initiatives, praised the department for being quick to implement the changes.
"It's April, and in two months everything we're talking about will be up and running," she said. "It's really extraordinary."