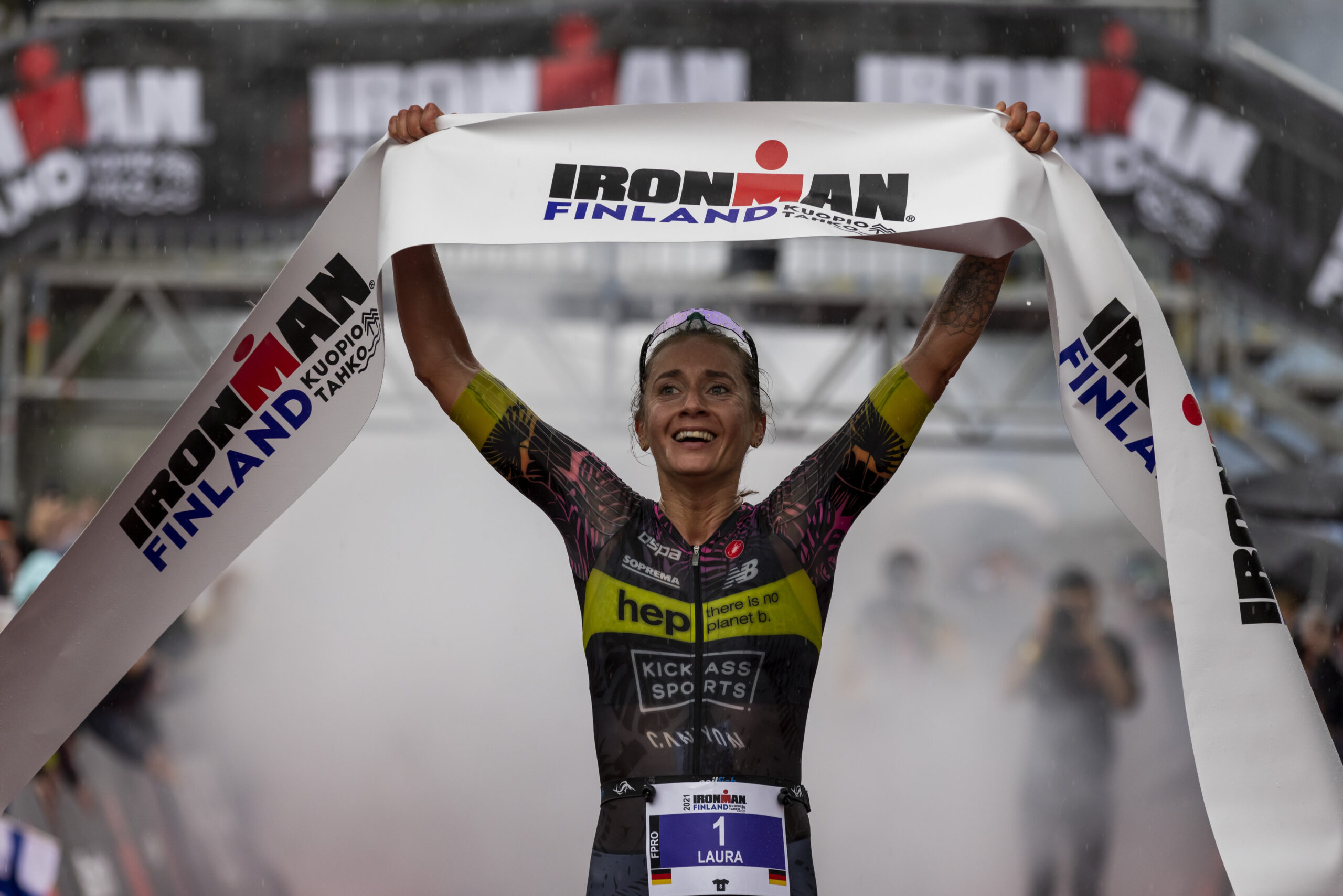 IRONMAN 70.3 Kraichgau 2022: Start time, live stream and preview – Elite News
This is a preview of the IRONMAN 70.3 Kraichgau 2022 – you can read our full race reports on how their home wins were impressive for Laura Philipp and Justus Nieschlag.
Having already previewed Challenge St. Pölten, there is a second middle-distance option to watch live on Sunday, courtesy of IRONMAN 70.3 Kraichgau in Germany.
The race will see the welcome return of Laura Philipp and the interesting prospect of seeing how one of the stars of the Arena Games Triathlon series performs for nearly four hours, rather than nearly 10 minutes of racing.
Start time and how to watch live
IRONMAN 70.3 Kraichgau will take place on Sunday, May 29, 2022.
The race will start at 08:30 local time (CET) for the Pro Men, with the Pro Women starting five minutes later. This corresponds to 0730 in the UK and 0230 Eastern.
The race will be broadcast live, with the event being the last of 11 IRONMAN 70.3 events to air in 2022 under a new partnership with Outside TV. You can watch for free via a web, mobile or connected TV application.
As always, the ever-reliable IRONMAN Tracker is the perfect data complement to support your viewing. If you don't already have it on your phone, where have you been? !
Pro Women
After Gustav Iden's successful return to racing on Sunday, Laura Philip likewise bounce back from the disappointment of not having started at St George, inspired by staying at home?
After announcing earlier this week that she was taking it 'slowly but surely', she posted on Instagram this week: 'After a few promising workouts I decided to take the plunge on Sunday and test form left after covid break.
Laura knows the Kraichgau event well – winners in 2017 and 2018 – and despite her problems in recent weeks, knowing that Team Philipp is unlikely to take unnecessary risks to rush, she will of course leave as the favorite of the race.
IRONMAN 70.3 Marbella winner Nikki Bartlett (GBR) is on the start list and will not race as she is now preparing for IRONMAN Frankfurt at the end of June.
Winner of the Challenge Roth 2018, Daniela Bleymehl (GER), makes a quick turnaround after finishing seventh last weekend in the Championship, while Philipp will have a sporting teammate, Anne Reischmann (third this weekend in France), also on the course.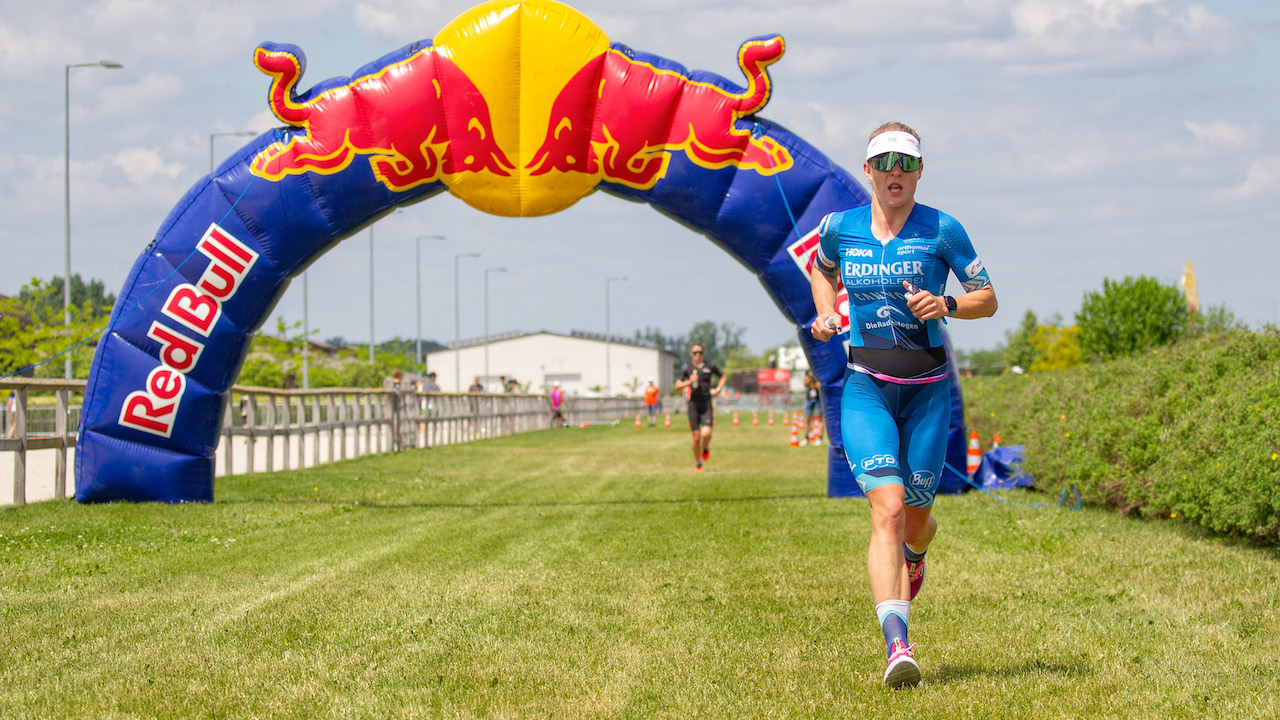 It is, however, difficult to predict anything other than a clear victory for Laura Philipp here.
Pro Men
Although illness and a puncture ultimately ended his day in the Championship, it should also mean that Frederic Funck is fresh and can't wait to get going this coming weekend. One of the strongest riders of the moment, he will seek to take the lead of a bike course in the region of the "land of a thousand hills". Probably with a new valve in this tire…!
An interesting and familiar name – in a very different racing format – is Justus Nieschlag. The 'Mr Podium' of Arena Games triathlon racing, he's not completely new to the format either, having finished second to Rudy Von Berg at the Skoda TriGames Mandelieu in 2020. He certainly has the skills to have a future at longer term in this format.
"It has been a while since my last middle distance race in Mandelieu, France. I'm really up for the race in Kraichgau to see how I do over the 70.3 distance in the strong starting field. My objective is clearly to attack in front and to race for victory. I am well prepared, so the man and the equipment are ready!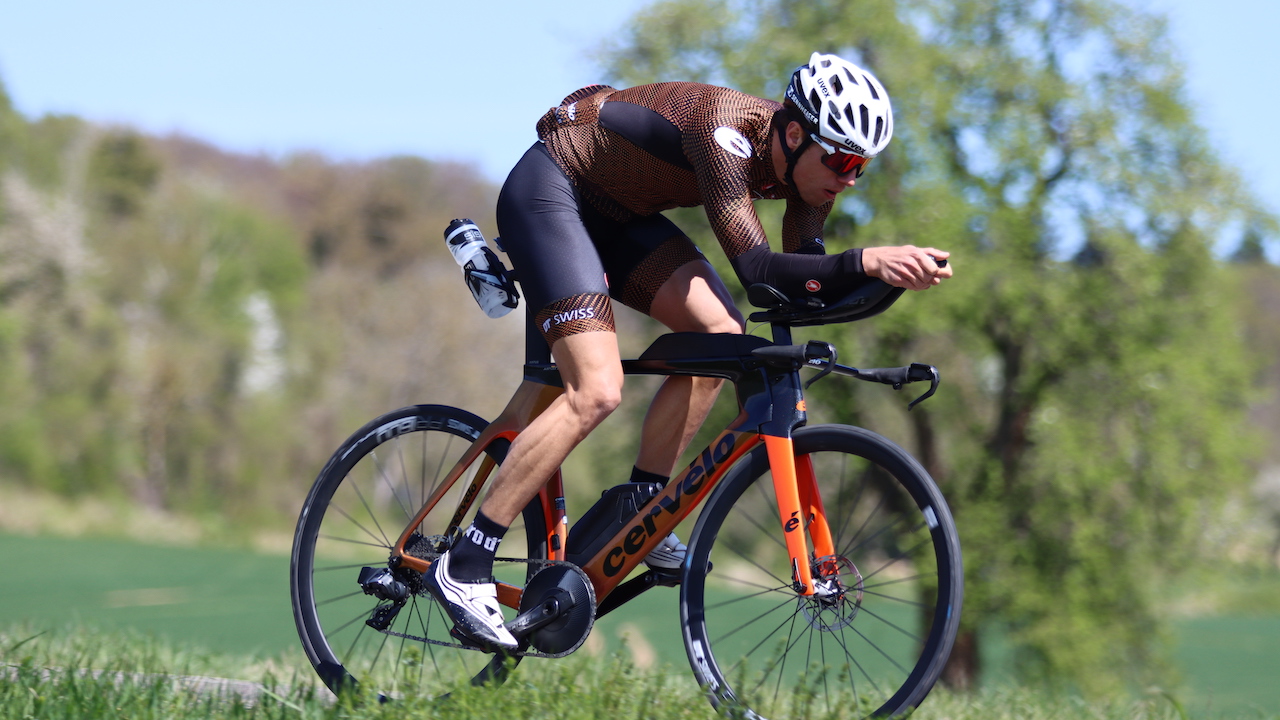 The race will unfortunately be missed Mika Noodtas we reported earlier this week, who would certainly have been a top contender for the podium, but will have some swimming strength – which will likely be welcomed by Nieschlag, courtesy of Florin Salvisberg (SUI), who recently finished third in the Challenge Riccione.
Who will win? You would have to think that Justus Nieschlag will save time (60 seconds, maybe) on Frederic Funk in the water. Funk is one of the best riders in the sport – but as we've seen in Arena Games and World Triathlon events, Justus has a lot of power in his arsenal, even if the race format/bike style is not its standard.
A bumpy course and a peloton that seems to be breaking on the bike, I would have to give Frédéric the advantage to reach T2 first, given his format-specific experience. He destroyed the field at the Challenge Walchsee by bike, the European Championship in 2021 for example.
Currently number 26 in the PTO rankings – and a middle-distance specialist – I would have to go with Funk to bring him home, but I think the motivation Nieschlag will have drawn from his early season exploits, could make things very interesting. . On paper at least, he seems to have plenty of tools that could make him a better performer in this format, should he choose to stick around.
You can click here for the full start list.
Prize money: what's at stake?
The purse on offer this weekend is $30,000 – with each winner taking a $4,000 share of that total.
In addition to the money, there will be a total of six qualifying slots (three MPRO / three FPRO) for the IRONMAN 70.3 World Championship in St George, October 28-29, 2022.
The total funds will be disbursed in eight depths, as follows:
$4,000
$2,750
$2,000
$1,750
$1,500
$1,250
$1,000
$750
Of course, thanks to training from the Professional Triathlete Organization, the financial rewards for performance don't just come from day-to-day performances.
The PTO Global Ranking will see a total of $2 million awarded at the end of 2022, based on the final ranking of these point tables. The rewards can be substantial, with moving up or down the ranking system potentially earning you more than any individual event.