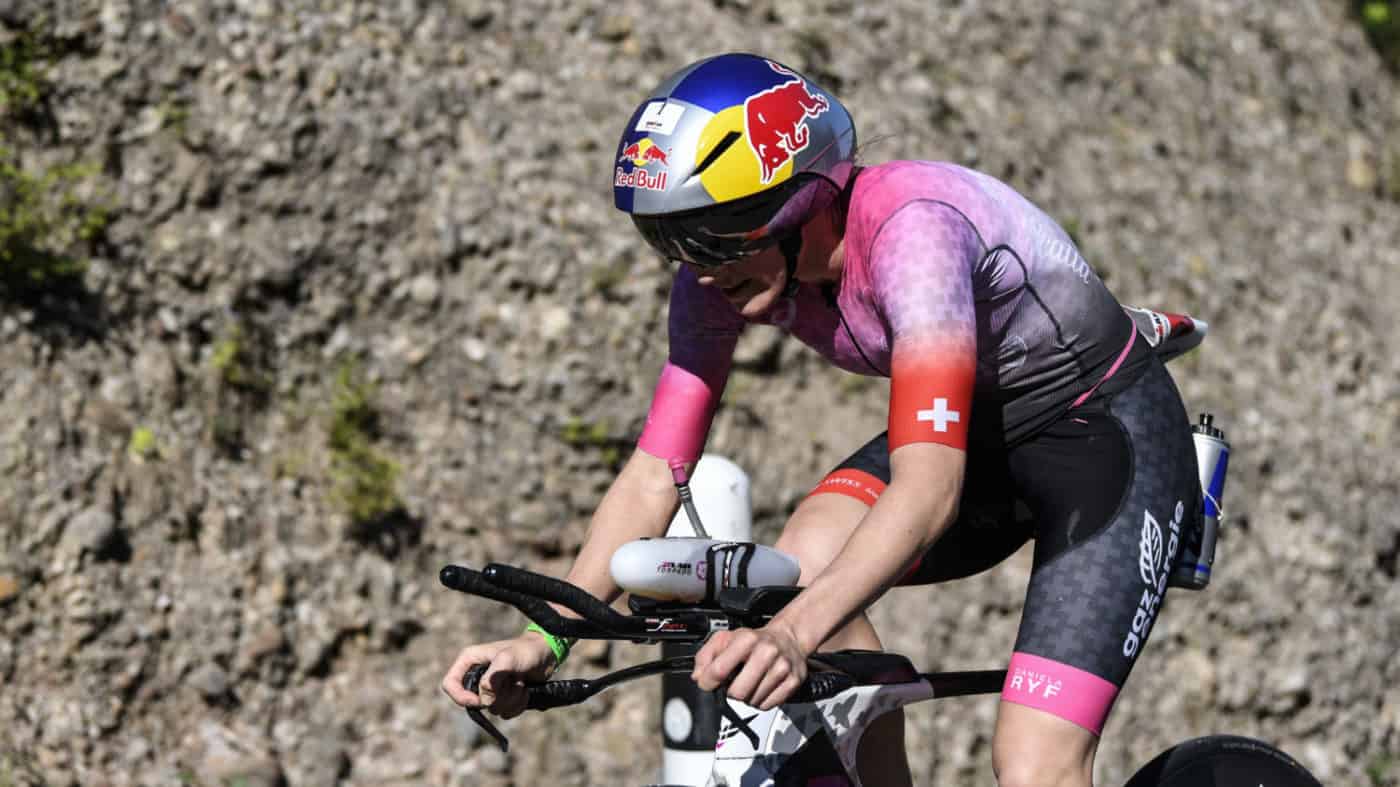 IRONMAN 70.3 Oceanside 2022: Start time, live stream and preview – Elite News
A massive weekend of elite racing kicks off in North America on Saturday with IRONMAN 70.3 Oceanside 2022 in California.
With live streaming and a star-studded field – including a two-time Olympic champion, winners of the IRONMAN and IRONMAN 70.3 World Championships as well as the World Triathlon Grand Final – this is an event not to be missed.
Start time and how to watch live
The race takes place on Saturday, April 2, 2022 with the 1.9km opening swim at Oceanside Harbour.
The Pro race will start at 06:40 local time. This corresponds to 1440 in the UK, 1540 CET and 0940 Eastern Time.
The race will be broadcast live, with the event being the first of 11 IRONMAN 70.3 events to air in 2022 under a new partnership with Outside TV. You can watch for free via a web, mobile or connected TV application.
As always, the ever-reliable IRONMAN Tracker is the perfect data complement to support your viewing. If you don't already have it on your phone, where have you been? !
PRO Men
Where to start with this one?! Let's start with the return of triathlon races from Alistair Brownlee. It's not the first time in his career, it's been a long road after injury and surgery for the double Olympic champion.
It's far from an easy starter either – if he's materially off his best, then he'll be on display in that depth of field. It's not a prospect that worries Brownlee, who has proven time and time again his ability to bounce back, take on and beat the best.
Five weeks away from the IRONMAN World Championship in St George, and with the world watching, we'll all have a much clearer picture of his prospects in Utah by Saturday night.
Lionel Sander is no stranger to this race – he went 3rd/1st/1st/2nd between 2015 and 2018 – and is on a similar road to Brownlee for the IRONMAN St George World Championship. Whatever happens during the swim and the bike, he expects this one to come in the later stages of the race…and he's very confident about his form for the latter discipline.
We're guessing he means in terms of speed, of course, as the 'Lionel limp' style is unlikely to have left the building.
"Horses for Lessons" is generally a good form guide for most things, and so based on that Ben Kanute must be a serious contender, having won the last two editions. He has already run well this year – third in CLASH Miami – and will surely be better here because of it. He's already said that Oceanside is an event he's excited for.
Sam Longthe winner in Miami, is on the starting roster, but after his impressive start to the year, he's apparently ready to skip this one and fully focus on preparing for St. George. Jason West, who finished second in Miami (and fifth last year), will race, however. No thought of May 7 for him though.
Its season opener here will be Rudy Vonberg, who we spoke to at length earlier in the year. He also knows the race well, having run fifth in 2018 and second in 2019, and he is rarely far from the podium in any race. If he is also in contention in the later stages of the race, watch out as he usually has extra speed on the final miles if needed.
Rudy is another athlete not thinking about St George – although he will make his full distance debut at IRONMAN France later this year.
Add to Sam Appleton, Jackson Laundry, Matt Hanson, Andreas Dreitz, David McNamee, Bart Aernouts and more and you have what will possibly be the deepest field we will see this side of St George.
PRO Women
Just as with the men's race, we have both a stellar cast of talent and an intriguing mix with some athletes looking towards St George and others bent on spoiling their plans.
Daniela Ryf has five world championship titles to her credit at this distance, which in years past would have made her the go-to favorite for victory. She took the top spot on the podium here in 2019.
Second to Laura Philipp at IRONMAN 70.3 Dubai earlier this month was a great start to the year for Daniela, but still not enough to think she's back to her absolute best, shining and almost unbeatable. . Will it be another step towards that status? This is one of the most interesting subplots of this event.
We'll see something new Taylor Knibb this week – she has a TT bike! It's not like her road bike is apparently holding her back in 2021 to be fair, where she won a bronze medal at the World Championships on her second start in just 70.3, as well as that impressive display at the Collins Cup. Oh, and a silver medal at the Olympics was good too.
Still young in triathlon terms, how will a little more planning ahead of that first race (and new bike) affect its performance in 2022?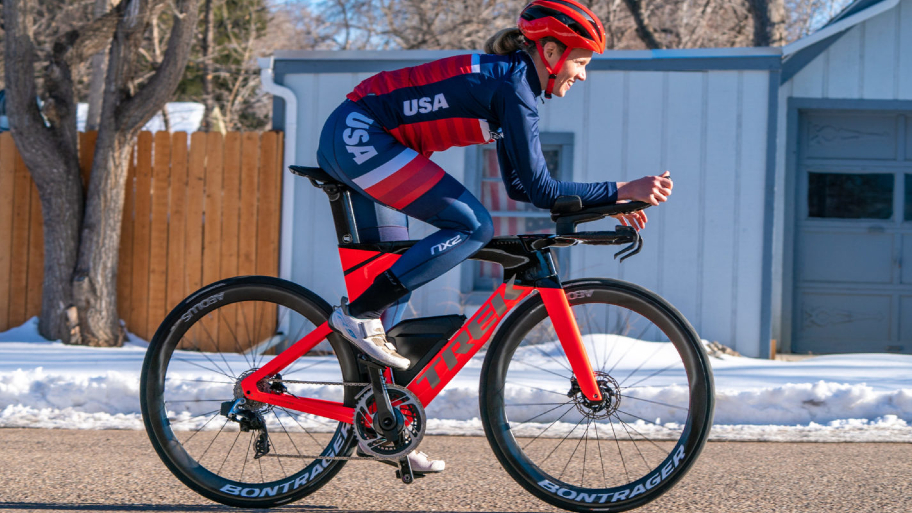 Just like on the men's side, we have the defending champion racing here in the form of the Canadian star. Paula Findlay. She was in a class of her own on the bike in October, and looking back to that hugely impressive 2020 PTO Championship win in December 2020, she is strong in all three disciplines. At her best, this makes her hard to beat.
holly laurent (2017) and Heather Jackson (2015 and 2013) join previous winners scheduled to race on Saturday, and both have multiple World Championship podiums on their records, with Lawrence of course winning the IRONMAN 70.3 title in 2016.
australia ashleigh sweet recently did seemingly light work on CLASH Miami as everyone around her melted in the scorching Florida heat, while Skye Moench finished sixth in the 70.3 World Championship and Jackie Hering was only one place behind her in Utah. They will all add an extra quality to what should be a fantastic ride.
It's far from a complete list of podium contenders either – don't miss it.
You can find the full Pro Start List here.
Prize money: what's at stake?
The scholarship on offer this weekend is $50,000 – with each of the winners taking a $7,500 share of that total
In addition to the money, there will be a total of six qualifying slots (three MPRO / three FPRO) for the IRONMAN 70.3 World Championship in St George at the end of October 2022.
The total funds will be disbursed in eight depths, as follows:
$7,500
$5,000
$3,750
$3,000
$2,000
$1,500
$1,250
$1,000
Of course, thanks to training from the Professional Triathlete Organization, the financial rewards for performance don't just come from day-to-day performances.
The PTO Global Ranking will see a total of $2 million awarded at the end of 2022, based on the final ranking of these point tables. The rewards can be substantial, with moving up or down in the ranking system potentially earning you more than any individual event.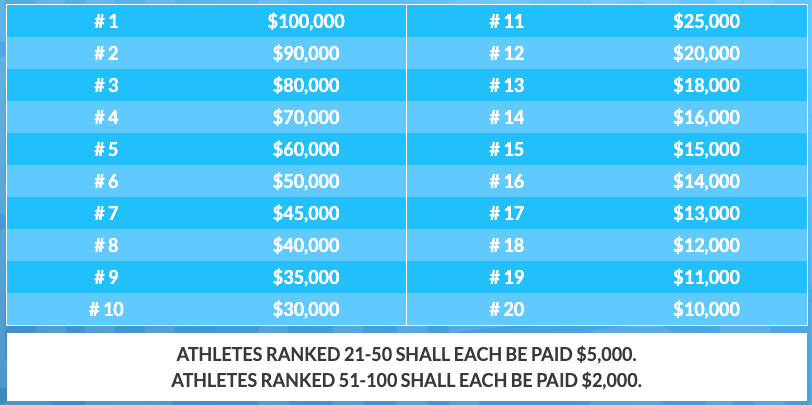 IRONMAN 70.3 Oceanside History
IRONMAN 70.3 Oceanside has a long history. Until 2001, the event ran entirely with the Marine Corps base camp at Camp Pendleton, but after the events of 9/11, only part of the bike route passes through the base for security reasons.
The first races were known as Half-Ironman California, as the 70.3 "brand" was not created until 2005, leading to the first IRONMAN 70.3 World Championship in 2006.
This is also the race where F1 driver Jenson Button was disqualified for speeding!
Consistently considered the first major event of the North American season, this is reflected in the list of previous winners. Olympic champions and medalists, IRONMAN and IRONMAN 70.3 World champions and podium finishers dominate the honor roll.
Another impressive start list is almost certain to see this quality maintained after the 2022 edition:
2021: Ben Kanute (USA) / Paula Findlay (CAN)
2020: No event
2019: Ben Kanute (USA) / Daniela Ryf (SUI)
2018: Jan Frodeno (GER) / Anne Haug (GER)
2017: Lionel Sanders (CAN) / Holly Lawrence (GBR)
2016: Lionel Sanders (CAN) / Heather Wurtele (CAN)
2015: Jan Frodeno (GER) / Heather Jackson (USA)
2014: Jan Frodeno (GER) / Heather Wurtele (CAN)
2013: Andy Potts (USA) / Heather Jackson (USA)
2012: Andy Potts (USA) / Melanie McQuaid (CAN)
2011: Andy Potts (USA) / Mirinda Carfrae (AUS)
2010: Michael Raelert (GER) / Mirinda Carfrae (AUS)
2009: Matt Reed (USA) / Mirinda Carfrae (Australia)
2008: Andy Potts (USA) / Erika Csomor (HUN)
2007: Andy Potts (USA) / Kate Major (Australia)
2006: Luke Bell (AUS) / Michellie Jones (AUS)
2005: Torbjorn Sindballe (DEN) / Samantha McGlone (CAN)
2004: Francois Chaubaud (FRA) / Michellie Jones (AUS)
2003: Tim DeBoom (USA) / Heather Fuhr (CAN)
2002: Torbjorn Sindballe (DEN) / Katja Schumacher (GER)