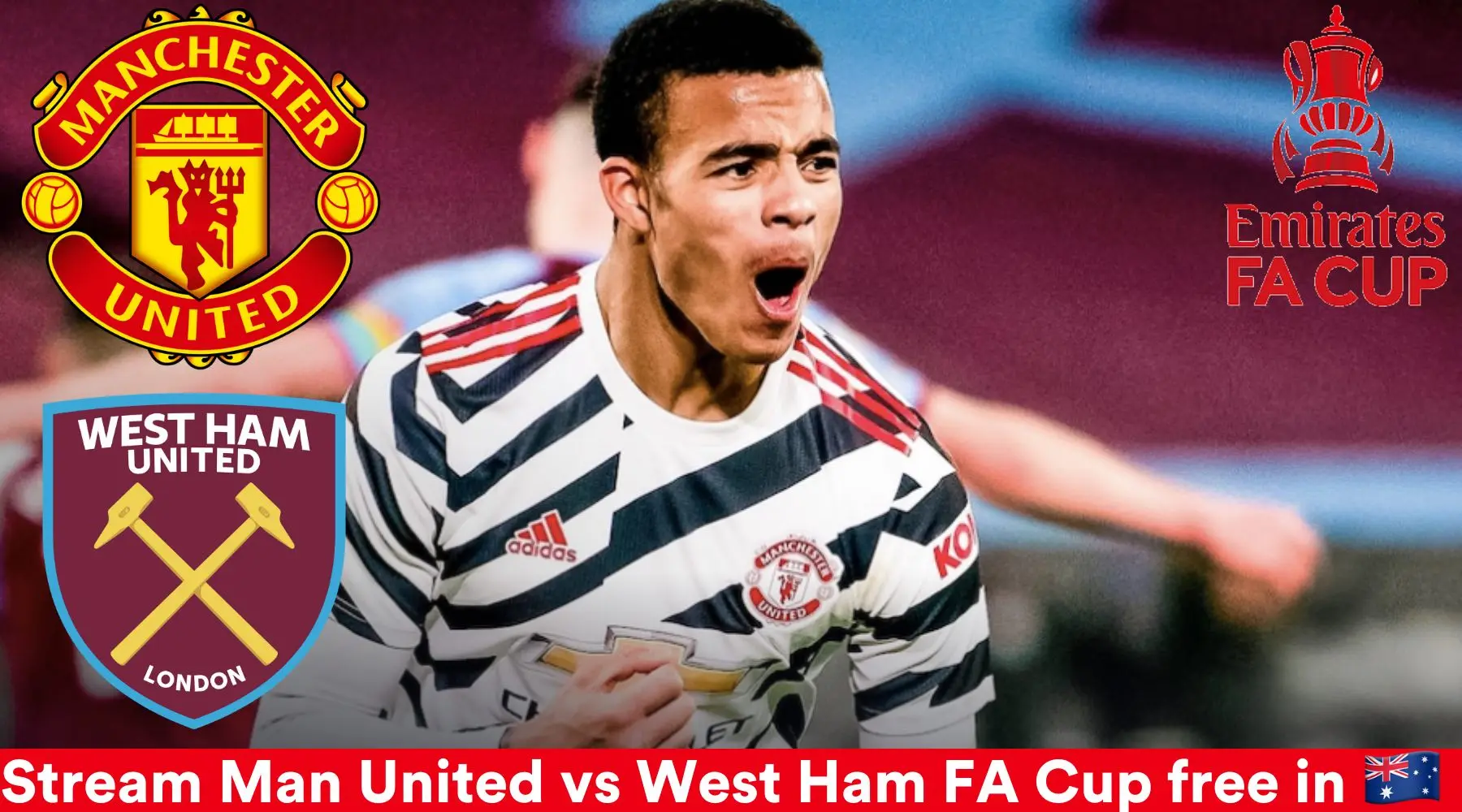 Man United v West Ham FA Cup: start time, watch for free in Australia
Manchester United are looking to restart a stuttering season against West Ham in the FA Cup.
SUMMARY: Man United v West Ham is exclusive to ESPN. So unless you are already a Foxtel or Fetch customer your best option is to watch the FA Cup on Kayo Sports. You can watch for free using this 14 day trial. This gives you access to all of its unique features and 50 additional live sports.
Manchester United manager Ole Gunnar Solskjaer has a few headaches ahead of the FA Cup clash with West Ham. Featured midfielder Paul Pogba is absent "for a few weeks" due to a thigh injury while the Red Devils' Premier League title pursuit is also in decline.
After leading the league a few weeks ago, United are now five points short of rivals Manchester City. This prompted club legend Rio Ferdinand to accuse them of "suffocation".
United advanced to the FA Cup fifth round with a 3-2 victory over Liverpool while West Ham defeated Doncaster Rovers 4-0. The Hammers are having a solid season and sit sixth in the Premier League.
When is Manchester United's 5th round against West Ham FA Cup?
Kick-off at Old Trafford in Manchester is 6.30am AEDT on Wednesday 10 February.
How to watch Man United v West Ham FA Cup 5th round
In Australia, FA Cup matches are exclusive to ESPN. This means that your streaming options are spread through Kayo Sports, Foxtel Now, Foxtel iQ, and Fetch TV.
If you don't subscribe to any of these options, Kayo Sports is your best bet. Due to its free trial length, price, special features, and over 50 sports on Kayo, this is the best choice. You can see a full breakdown in our guide on how to watch the FA Cup, including which other matches will be shown in the fifth round.
Stream Man United vs. West Ham on Kayo Sports
As mentioned above, Kayo has all the bells and whistles that others don't. Considering Man United's early start against West Ham, you can still be asleep or heading to work when the game starts.
Kayo's No Spoilers feature lets you watch the FA Cup game at your own pace without knowing the score. Alternatively, if you wake up a bit after kickoff, you can choose to watch from the start instead of watching live. This means you won't miss the action and save time by fast forwarding through stops or halftime.
If you're new to Kayo, you can get started with a 14-day free trial. After the trial period, Kayo costs $ 25 per month or $ 35 per month. The more expensive option allows three simultaneous streams instead of two.
Kayo is compatible with iOS and Android devices, PC, Mac, Apple TV, Chromecast, Android TV, Telstra TV and Samsung TVs (2017 and up). If you're looking for more information, check out our Kayo Sports review, which includes a how-to video.
How to watch
other football leagues

around the world
Who will win Man United against West Ham FA Cup in the 5th round?
Despite Pogba's setback, we expect United to have too much quality for West Ham here. Solskjaer also seems very motivated to improve last year's FA Cup result. "This is the ultimate challenge and a test for a team: to go all the way," said Solskjaer.
"We got better, we put a plan in place and I think the team is getting better and better. Last season's semi-final was disappointing to lose that one of course … C so is the next step for us in the development of this team: to go to the end of a competition. "
Ole Gunnar Solskjaer is expected to play a solid squad with Dean Henderson in place of David De Gea in the goal, according to the Subway – and for West Ham, David Moyes cannot play Jesse Lingard, who is on loan from Manchester United.
Not sure which service is right for you? Check out our Kayo vs Foxtel comparison. Did you know that Kayo will benefit from a free membership level? Find out all the details about Kayo gifts here.