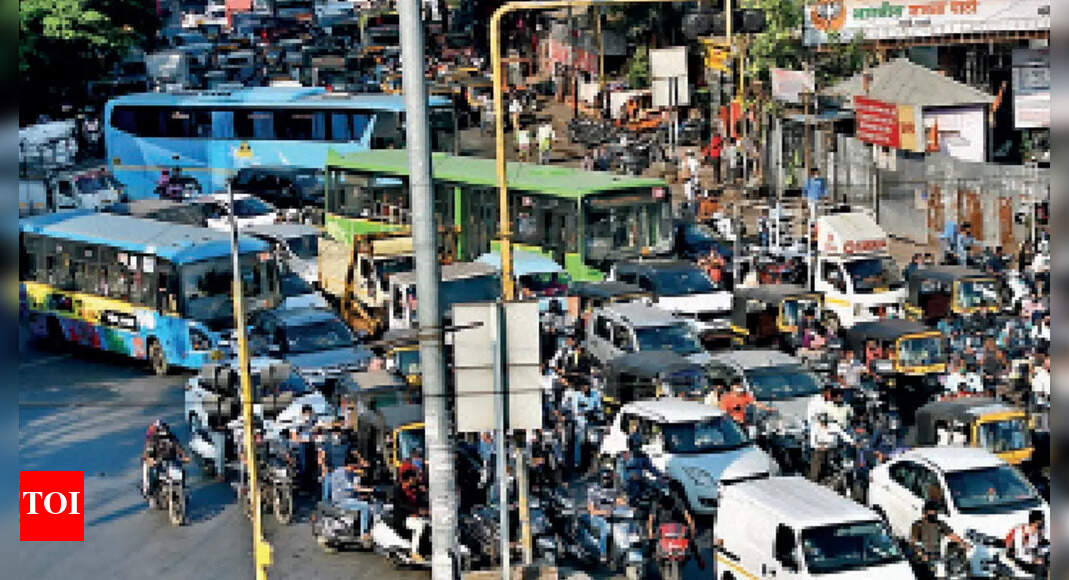 Pune: real-time watch to release 125 chowks from congestion | Pune News
PUNE: Traffic congestion at 125 intersections in the city may soon be a thing of the past, with the Pune Smart City Development Corporation Limited (PSCDCL), PMC and the city's traffic police gearing up for enforcement enforcement in real-time movement of vehicles at these chowks.
The project is part of the Adaptive Traffic Management System (ATMS) to be implemented in a phased manner. In the first phase, 25 junctions on Solapur Road will have this system in place, followed by 50 junctions on Tilak Road and another 50 junctions in the Paud Road area.
The project aims to reduce vehicle waiting time at traffic lights and efficiently manage emergency services such as ambulances and firefighters.
PSCDCL officials said the basic format of the proposal had been sent back to the Pune Municipal Corporation (PMC) and the traffic police for approval. Once their approval is received, installation for the initial phase will begin. It is expected to complete the installation of the infrastructure in the next 8 to 10 months at all 125 junctions, officials said.
"Key components of ATMS are the provision of vehicle detection sensors at traffic lights, which will measure the volume of traffic at these chowks. The technology will be based on cameras and radars with Bluetooth connectivity. Real-time feeds will go to the command and control center. Based on this, the duration of the signals will change," an official said.
The official said, "The model is based on the real-time demand at a road junction, the real-time situation in the area or on that particular corridor. operational efficiency, reduced stops, queuing, increased traffic signal efficiency and overall improved road safety."
It is planned to extend the reach of ATMS to another 261 intersections in the city during the second phase.
A PMC official said some changes should be introduced to existing traffic lights for ATMS registration. "The time needed for pedestrians to cross the signals will have to be defined. There are plans to replace some of the existing signals with new ones in order to adapt them to new technologies," the official added.