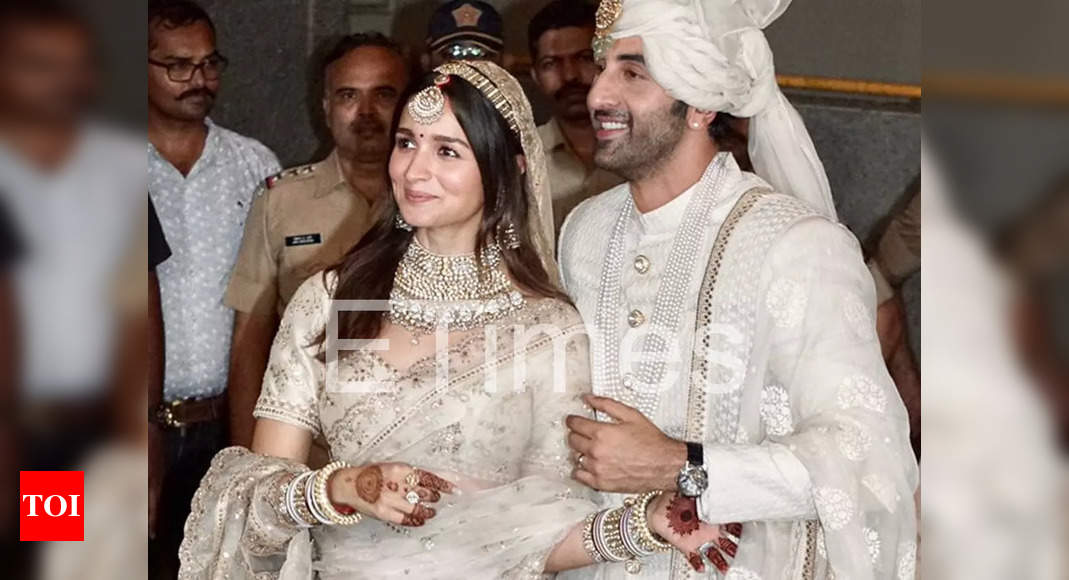 Ranbir Kapoor wears father Rishi Kapoor's expensive watch on wedding day | Hindi Movie News
Ranbir Kapoor paid tribute to his father on his wedding day by wearing Rishi Kapoor's expensive watch. The actor's ivory and gold sherwani was aptly complemented by a wristwatch, believed to belong to his late father. The watch in question is said to be priced at Rs 21 lakh and comes with an 18k white gold case with a blue alligator leather strap.
Alia Bhatt's bespoke wedding ensemble also featured several intricate details about their romance. From wearing a mangalsutra with Ranbir's lucky number 8 to having their wedding date embroidered into her veil, Alia has made several cool additions to her bridal look. After five years of romance, Alia and Ranbir got married on the balcony of the Pali Hill house.
Announcing their nuptials on Instagram, Alia shared, "Today, surrounded by our family and friends, at home…in our favorite place – the balcony where we spent the last 5 years of our relationship – we we got married. With so much already behind us, we look forward to building more memories together… memories full of love, laughter, cozy silences, movie nights, silly fights, wine delights and Chinese bites. Thank you for all the love and light during this very important time in our lives. It made this moment all the more special.